Situation report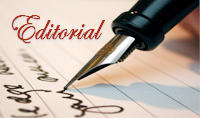 With the new year just weeks away, it's time for a brief situation report. Facing two crucial sets of elections next year and a shaky support in Parliament, analysts claim the new Liberal government has limited room for maneuver in key areas. Under the circumstances, the World Bank believes "fiscal policy will likely continue to be pro-cyclical, fueled by the recently adopted pension law and the wage increases planned or expected in the context of a series of elections." In addition, "economic growth is expected to moderate over the medium term as the available fiscal space shrinks, the labor market increasingly tightens, and global economic conditions worsen."

Moreover, the World Bank points out that "eradicating poverty remains a key developmental challenge for Romania. The quality of institutions and governance is the most important long term constraint to sustainable growth and shared prosperity."
But, there is good news too. A PwC HR Barometer has shown recently that more than half of companies (54%) in Romania are planning to hire more people in 2020. The PwC barometer notes that the IT&C sector has the highest demand for new employees, followed by industry, automotive and retail.
"Our estimates show that Romania needs another one million employees in the next five years to achieve an average economic growth of 3.5% annually. As we know, in recent years, the workforce has become more difficult to find, which risks limiting the potential for economic development. For this reason, the government and companies should be involved in education programs to develop the employee skills, especially digital ones, increasingly demanded by employers as new technologies become widely adopted," said Ionut Simion, Country Managing Partner PwC Romania.
On a similarly positive note, the PwC Paying Taxes 2020 global rankings has revealed that Romania has climbed to
32nd from 49th in last year's study, which is part of the World Bank's annual Doing Business report.
According to PwC's study, "Romania's improved position is due to an average company's total tax and contribution rate reducing from 40% to 20%. According to the methodology used in the report, the total tax and contribution rate considers only the tax obligations of an average company/employer as a percentage
of profit."
The study also points out that "Romania is ahead of other countries in Central and Eastern Europe, including the Czech Republic (53rd), Slovakia (55th), Hungary (56th), Poland (76th) and Bulgaria (97th). The region's best performers were again the Baltic States of Estonia (12th), Latvia (16th) and Lithuania (18th)."
With its ups and downs, 2019 is coming to an end. Hoping for positive develop­ments in the new year, Business Arena will continue to keep an eye on all the issues affecting the business community, re­flecting its views, hopes and challenges. For now, we would like to thank our readers and business partners for their valuable support, and wish everyone a Happy Holiday season and a healthy and prosperous new year.
COMENTARII:
Fii tu primul care comenteaza