Romanian investors discover Dubai opportunities
Amid soaring inflation, higher currency exchange risk and general economic instability, real estate investments in Dubai are looking increasingly attractive to Romanians with cash to spare, according to Fady Friberg, Managing Partner of Dubai-based Platinum Square Real Estate.
Emphasizing that Dubai was an excellent place for a person to diversify their in­vest­ments, the Iraqi-born businessman pointed out that real estate yields reached around 7% in the city, which is the most populous urban area in the United Arab Emirates.
"We are not trying to promote Dubai as the best place to invest, but we want to emphasize that it is an area that investors should consider if they want to diversify their portfolios. It is really worth learning about what Dubai can offer as an investment destination," said Friberg, who added that Dubai provided a safe environment, with massive investments in infrastructure every year, cleanliness, good rent and resale values, as well as zero taxes on such revenues.
A 15-year resident of Dubai, Friberg has seen a lot of interest in Romania for real estate acquisitions in the city, and he plans to open a branch of his real estate firm in this country. Platinum Square Real Estate is a Dubai-based real estate agency created in 2010, providing services to prospective investors interested in buying properties in the Dubai market. According to the company, its customer base includes both local and international investors who make purchases in order to secure rental yields and capital increases, while some customers also buy property to live in. In addition, the agency offers a full range of property management services.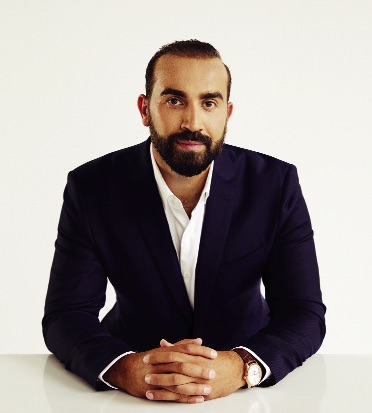 Friberg indicated that the average price of a Dubai apartment was 500,000 euro, while prices generally started at about 300.000 euro and topped out somewhere between 30 to 50 million euro. "In Dubai, a normal yield is 7%. If the apartment is purchased during its project phase, when the apartment is ready the yield reaches around 10-12%. If the purchase is made when the apartment is live-in ready, the maximum yield is 7%. At the same time, bank yields vary between 5-6%. People choose to buy apartments because, after two or three years, they also benefit from capital appreciation, which can be 20-30% or even 100% depending on location," said Friberg.
A safe city overall, Dubai's most sought-after areas are also the most expensive. "One well-known area is the Downtown, where the Burj Khalifa is located. It is a highly developed area, perfect for tourists, for families, which means that short-term rentals provide very good yields. The most interesting areas are Dubai Marina Downtown and Business Bay, but there are also new neighborhoods that are currently under construction, including Dubai Creek, Dubai Land and others."
Suggesting that such invest­ments typically pay for themselves within 12-15 years, Fady Friberg said the company provided its clients a full range of services, from the actual property purchase and obtaining residence permits to enrolling children in schools and purchasing a car.
While on the subject, Friberg emphasized the importance of working with a local real estate agency when looking for a property in Dubai. "Many people are lured with very cheap apartments, located on the outskirts of Dubai. There are certain projects that have a 12-year completion deadline, and if you buy an apartment that is ready in two years, you will still have a construction site around your property for the next ten years. Romanians don't know these details and certain companies in Romania promote this type of real estate transactions. Many of the people who want to buy property have never been to Dubai and do not know the areas. They are only shown a map and people act on faith. My one piece of advice for Romanians is not to rely exclusively on developers' sales teams, as their priority is their own sales targets, and they don't always offer the best solutions."
Looking at the current trends in the market, Friberg is expecting a shortage of properties for sale. "I have a lot of customers who want to buy, and we no longer have properties for sale. People want to buy, but we don't have much to offer." He added: "The war in Ukraine coupled with the Covid-19 pandemic have made many people consider investing in safe city like Dubai. People will buy any property there because they know the place is safe from the war. Dubai is a sunny city all year round. It is the ideal place where you can have a home of your own, two or three apartments for rent and you can live a peaceful life."
COMENTARII:
Fii tu primul care comenteaza