Luxury industry needs fast changes to overcome challenges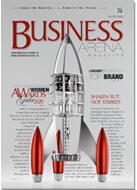 As the coronavirus pandemic has hit demand, the luxury industry is estimated to recover to 2019 levels no earlier than 2022 or 2023, according to a Bain & Company report. Faced with a global collapse driven by lockdowns and the shutdown of tourism in all key markets, the luxury industry faces a challenge like never before. After falling by an estimated 25 percent in the first quarter of 2020, the slowdown should accelerate and could lead to an estimated contraction of between 20 percent to 35 percent for the full year.
Global consultancy firm Bain & Company suggests in its Luxury Study 2020 that China has begun to lead the way toward a recovery and Chinese consumers are set to cement their status as crucial drivers of the industry, accounting for nearly 50 percent of the market by 2025. Luxury purchases made online have increased throughout the crisis and the online channel could represent up to 30 percent of the market by 2025.
"There will be a recovery for the luxury market but the industry will be profoundly transformed," said Claudia D'Arpizio, a Bain & Company partner and lead author of the study. "The coronavirus crisis will force the industry to think more creatively and innovate even faster to meet a host of new consumer demands and channel constraints."
The report shows that a strong start to the year in all key regions (Mainland China, Europe, America) was quickly offset by the imposition of lockdowns and the collapse of tourism, which amplified the decline in Europe. Luxury sales in Japan and the rest of Asia also declined, albeit at a slightly slower pace and the consumer mood globally remains subdued.
Online luxury has remained resilient, while traditional models of directly operated stores and department stores have seen sharp drops. Travel retail has been decimated by the shutdown of worldwide air travel.
"As consumers slowly emerge from lockdowns, the way they see the world will have changed and luxury brands will need to adapt," said Bain & Company partner and report co-author Federica Levato. "Safety in store will be mandatory, paired with the magic of the luxury experience: creative ways to attract customers to store, or to get the product to the customer, will make the difference."
All categories have seen declines, with accessories showing the most resilience and watches declining the most due to a lack of online sales platforms to offset the shutdown of physical channels.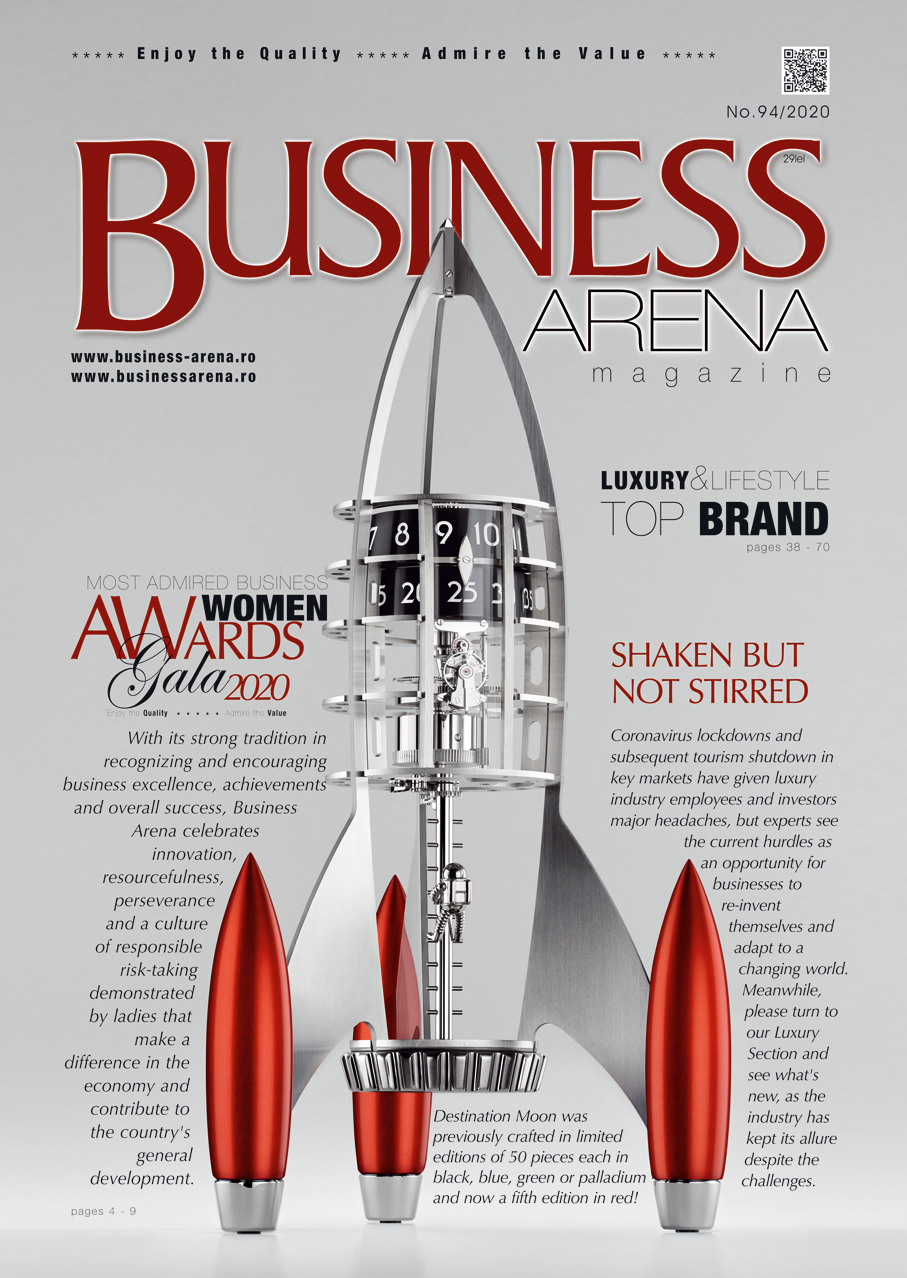 Looking towards the future
It will take time for the market to recover. Bain & Company anticipates that a recovery to 2019 levels will not occur until 2022 or 2023. Market growth will resume gradually from then on, reaching an estimated 320-330 billion euro by 2025.
"The speed of future market growth will depend on luxury players' strategic responses to the current crisis and their ability to transform the industry on behalf of the customer," said Federica Levato.
Chinese consumers are set to confirm their place as the most important buyers of luxury, accounting for nearly half of all purchases worldwide by 2025. As a region, mainland China will account for 28 percent of the luxury market, up from 11 percent in 2019.
The online channel, already experiencing double-digit growth in 2019, will continue to gain share and account for up to 30 percent of the market by 2025. This goes hand-in-hand with the younger generations becoming the majority of the luxury market.
Luxury players will need to face disruption head-on
Faced with a crisis like never before, luxury players will need to act now to create their future. Every aspect of the market, from creation to distribution, marketing to supply chain, and crucially the interaction with the final customers will need to be re-imagined to suit a changed world.
"Winning brands will be the ones that best interpret the zeitgeist all while remaining consistent with their inner DNA and individual story," said Claudia D'Arpizio.
McKinsey report assesses pandemic impact
A recent McKinsey report claims that even before the pandemic struck, independent luxury-goods wholesalers in Europe (many of which are small, family-owned boutiques) and some of the large North American luxury department stores were already struggling - in part because of luxury brands moving to vertical integration over the past 20 years and, more recently, the growth of e-commerce. According to the report, this pandemic might force some of them out of business. The damage could extend to brands that have not yet fully transitioned to a vertically integrated distribution model, as well as to upstart brands that need wholesale channels to reach new customers and to finance the development of their full collections.
To survive, wholesalers are likely to adopt aggressive commercial and discount policies - which, at least in the medium term, could hurt the luxury positioning of brands that don't have a concession model.
From global traveler to local shopper
The luxury sector appeals to a global consumer: 20 to 30 percent of industry revenues are generated by consumers making luxury purchases outside their home countries. In 2018, Chinese consumers took more than 150 million trips abroad; we estimate that purchases outside the mainland accounted for more than half of China's luxury spending that year. Asian shoppers buy luxury goods outside their home countries not only to benefit from lower prices in Europe, but also because shopping has become an integral part of the travel experience: buying a brand in its country of origin comes with a sense of authenticity and excitement. With the recent travel restrictions, an important driver of luxury spending has come to a halt, and we anticipate only a gradual ramp-up in international travel, even after the restrictions are lifted. That said, Chinese consumers remain the biggest growth opportunity for the luxury sector. Brands, clearly, will need a new approach to attracting luxury shoppers. To reactivate Asian luxury consumers in their home countries, brands can focus on creating tailored local experiences, strengthening their digital and omnichannel offerings, and engaging more deeply with consumers in tier-two and -three cities. The latter will be challenging, given the limitations in both retail infrastructure and customer-service capabilities in those cities.
Shows without live audiences
Fashion weeks and trade shows have been essential ways that brands have maintained vibrant relationships with consumers and trade partners. While a return to normalcy is expected, the luxury in­dustry - in close collaboration with fashion-week organi­zers and trade associations - should explore alternative ways to deliver the same kind of magic that these events offer when there are restrictions on international travel and large gatherings. Industry players might also consider pushing for a coordi­na­ted revamping of the fashion calendar, with brands simplifying and streamlining their presentation calendars.
From ownership to experience, and back again
"Experiential luxury" - think high-end hotels, resorts, cruises, and restaurants - has been one of the most dynamic and fast-growing components of the luxury sector. Millennials opted more for experiences and "Instagrammable moments" rather than luxury items. Baby boomers (born 1946–64), too, were moving in this direction, having already accumulated luxury products over the years. While we expect the positive momentum of experiential luxury to persist, it will slow down in the short term as consumers temporarily revert to buying goods over experiences.
Hyperpolarization in performance
Even before the crisis, it made little sense to talk about the sector in terms of averages because growth rates and profit margins were so widely spread out. Even within the same segment and price point, luxury brands' growth varied from 40 percent to negative percentages, and earnings from 50 percent to single-digit percentages. A further polarization is expected based on three fundamentals: the health of a brand's balance sheet prior to the crisis, the resilience of its operating model (including its digital capacity, the agility of its supply chain, and its dependence on wholesale channels), and its response to COVID-19.
Over the past decade, European luxury conglomerates, private equity firms, and, more recently, US fashion groups and Middle Eastern investors eagerly snapped up attractive acquisition targets. As a result of the current crisis, some of these acquirers - particularly those that aren't luxury companies themselves-could find that they have neither the core competencies nor the patience to nurture these high-potential brands, and thus might be willing to put them back on the market. Acquisitions that were once forbiddingly expensive could become viable in the post-crisis period. Such developments could result in further industry consolidation or even the formation of new luxury conglomerates.
Time and again, the luxury industry has proved capable of reinvention.
Much will depend on their ability to respond to the short-term urgencies related to COVID-19 while simultaneously planning and executing for the future.
As stores remain closed in many parts of the world, e-commerce is a crucial channel for keeping sales up, communicating with customers, and forging a sense of community around a brand. Accelerate your digital investments and shift media spending to online channels, with a focus on customer activation rather than brand building. Aside from enhancing your own websites, also consider partnerships with reputable e-retailers. Digital marketing could help not only boost online sales but also entice consumers to visit stores once they reopen.
More than 40 percent of global luxury-goods production happens in Italy - and all the Italian factories, including small, family-based façonniers (a French term that loosely translates to "contract manufacturers"), have temporarily shut down. Luxury companies should assess, category by category and product by product, where the impact is likely to be felt most acutely. Potential short-term actions include moving inventory across regions and channels, privileging geographic markets that are less affected, and making sure to fulfill online orders. In the medium term, luxury companies should help production partners recover by making prompt payments and restoring production as quickly as possible. If Italy's façonniers do not survive, a signature element of the luxury ecosystem—the craftsmanship that is the result of excellence and skill passed down through generations, and the source of the "Made in Italy" aura—could be lost forever.
Technology - from remote-working platforms to virtual showrooms—can help luxury companies maintain productivity during the crisis and, perhaps, even improve productivity for good. In addition, the commercial elements (such as virtual showrooms and digital prototyping and sampling) will be valuable in maintaining strong relationships with buyers, even during times when travel restrictions are in place. Digitizing the supply chain from end to end will, of course, require investment in innovative, leading-edge technologies.
While the COVID-19 pandemic has made for a challenging 2020, the authors of the McKinsey study are confident that, with careful planning and deft execution, the luxurygoods sector can successfully weather the crisis and emerge even stronger.
This is also available in our print edition of Business Arena.
COMENTARII:
Fii tu primul care comenteaza