Financial Leaders' Hall of Fame 2023
Business Arena Magazine is proud to announce the 2023 edition of its annual event dedicated to the leaders in the financial market: FINANCIAL LEADERS' HALL OF FAME 2023. Business leaders from the financial and baking sectors, directors of investment funds and representatives of some of the largest companies in Romania are invited to take part in this special event.
Digitalization and online access to banking and financial products and services shape the future of the industry, while the coronavirus pandemic had a significant contribution to speeding up the process.
Operating in a highly competitive environment, banks and financial institutions have made outstanding progress in introducing new and innovative products and cutting-edge technologies in order to adapt their business model to the requirements of the new millennium.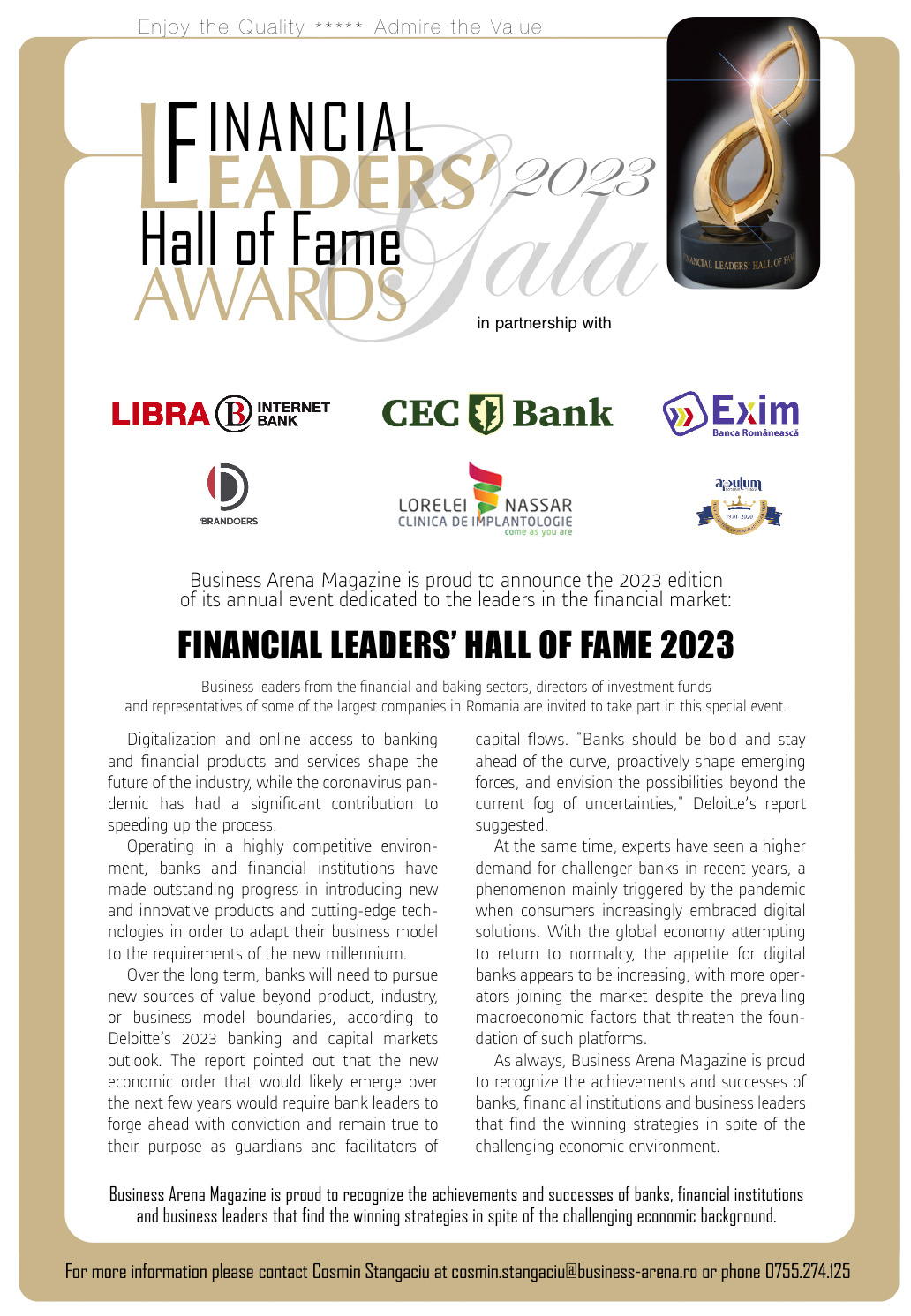 As always, Business Arena Magazine is proud to recognize the achievements and successes of banks, financial institutions and business leaders that find the winning strategies in spite of the challenging economic background.
COMENTARII:
Fii tu primul care comenteaza