Editorial - Mixed feelings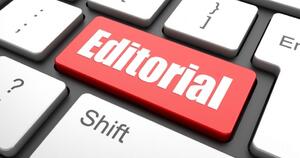 Facing a strong fourth wave of the pandemic, soaring energy prices, rising inflation and a political crisis to boot, Romania presents a worrying picture. However, there has been some good news too.
Looking at the broad picture, inter­na­tional rating agecies Standard & Poor's and Moody's have both had positive takes on Romania's economic and macroe­conomic prospects. On this note, Standard & Poor's maintained Romania's rating at BBB-/A-3, with a stable outlook, citing expected improvements of the country's fiscal imbalances over the next years and reforms under the recovery and resilience plan. "We expect Romanian output to ex­pand by 7% in 2021 and remain steady in 2022-2023 on a recovery in private consumption and uptick in investment, in particular within the public sphere. The latter will be boosted by the government's investment agenda, itself supported by financing from plentiful EU funds that are designated for Bucharest," Standard & Poor's said in a press release. In turn, Moody's said it had changed the outlook on Romania to stable from negative and affirmed the Baa3 foreign and domestic long-term issuer and senior unsecured ratings.
Investors have also confirmed their confidence in the local business environment, as the Foreign Investors Council (FIC) published positive Business Sentiment Index (BSI) results for September 2021. FIC notes that 80% of the respondents believe "businesses continue to expect growth for their revenues and for their activity on the domestic market." "From an investment perspective, we notice that companies' confidence in business opportunities is maintained, because for the next 12 months more than 53% of companies have investment plans. These results remain at high levels for BSI, marking a new peak," an FIC press release pointed out.
Also, companies are looking to expand their workforce: "60% of companies are looking to hire staff next year and only 11% will put them on hold. Intentions for workforce plans for the next 12 months represent a new peak since the launch of BSI," FIC said. However, only 39% of respondents consider the available workforce to be competitive.
As for the fourth wave of the pandemic, most companies (60%) do not expect major effects on their operations. In turn, many employees will continue to work from home. The FIC release mentions that "38% of companies estimate that between a quarter and a half of their employees will continue to work from home, while 29% expect more than half of employees to continue similarly."
While Romania is seen in a favorable position to access available reform and resilience program funding, the respondents cite "infrastructure, transparency and policy coherence, reducing bureaucracy and regulatory burden," as the main hurdles of doing business in Romania.
Find more opinions and predictions about domestic and global economic and geopolitical trends in this edition of Business Arena. As always, we will continue to keep an eye on all the issues affecting the business community.
This is also available in our print edition of Business Arena.
COMENTARII:
Fii tu primul care comenteaza