Editorial - Investors regain confidence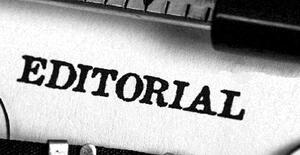 It probably won't come as a surprise to anyone, but innovation is not one of Romania's strong points. In fact the European Commission's latest Innovation Scoreboard ranks it dead last by a significant margin, behind Bulgaria, Latvia, Poland and all the other EU member states.
Providing a comparative assessment of EU members' research and innovation per­for­mance, the report notes that Romania has "an above share of Non-innovators without disposition to innovate and is showing below average scores on the Climate change related indicators."
Luckily, investors still look with inte­rest at Romania. According to the EY Romania Attractiveness Survey study, the country's IT, logistics and retail sectors ma­naged to attract investors, with 57 projects regis­tered in 2020, creating almost 2000 new jobs.
Commenting on the general economic context, Bogdan Ion, Country Managing Partner EY Romania & Moldova and COO for EY South-East & Central Europe and Central Asia (CESA), said: "Romania wit­nes­sed the highest GDP growth in the European Union in the first quarter of 2021, but the challenge is yet to be sur­passed. The pandemic has modified global economic trends, causing modifi­cations in investment plans and changing the factors investors take into consideration when assessing investment destinations."
According to the survey, 75% of inves­tors say that their 2021 investment plans are no longer affected by the COVID-19 pandemic, as the focus is gradually moving towards the structural changes that the cri­sis has generated. Moreover, 66% of in­ves­tors plan to es­ta­blish or expand ope­ra­tions in Romania in the next 12 months, com­pared with just 27% last year. Looking at a longer time frame, 41% of investors agree that "Romania's attractiveness will improve during the next three years and the main priorities should be: supporting SMEs (36%), encouraging environmental policies and attitudes (33%) and improving product quality and added value of services (31%)."
As for the main investment desti­na­tions, Bucharest, Cluj-Napoca, Timisoara, Brasov, and Iasi accounted for nearly 70% of all FDI projects of 2021, proving foreign investors' preference for "large, developed destinations."
The study also suggested that Romania could improve its attractiveness by prio­riti­zing digital transformation, focusing on in­vest­ments in reliable infrastructure, deve­lopment of a green economy, suppor­ting SMEs and focusing on stimulus and attractive fiscal policies, and sup­porting labor force and skills development.
Find more expert opinions and eco­nomic predictions in this new edition of our magazine, as Business Arena continues to keep an eye on all the issues affecting the business community.
This is also available in our print edition of Business Arena.
COMENTARII:
Fii tu primul care comenteaza