Economic vulnerabilities show their ugly face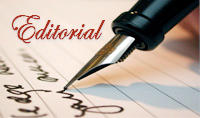 While analysts have identified a variety of economic threats worldwide, Romania makes no exception, as its government's economic policies have often been criticized for jeopardizing the country's macroeconomic stability.
To use some concrete examples, a release summarizing the views of the IMF's Executive Board points at increasingly obvious macroeconomic imbalances. "With macroeconomic imbalances becoming increasingly evident, eroding buffers and undermining Romania's capacity to withstand adverse shocks, there is a risk that the income convergence with the EU could suffer a setback," the IMF noted. It added: "The key domestic risk is an increase in vulnerability caused by policy shocks, including further fiscal stimulus or regresses on structural reforms. Externally, the key risk stems from a sharper-than-expected external slowdown, which would widen the current account deficit, magnifying financing pressures. While Romania's moderate public debt and reserves can provide a temporary cushion, these buffers can prove insufficient under an adverse event."
In turn, CFA Romania, a professional organization bringing together investment professionals, expects economic activity in Romania to worsen in the next 12 months. In a monthly survey, CFA indicates that the index of analysts' expectations on the economic situation in Romania in the next 12 months reached 33.3 points in August, down 10.8 points from July, and 9.3 points down from August 2018. The CFA analysts also expect an exchange rate of 4.7835 lei per euro in the next six months and 4.8243 lei per euro in the next 12 months. Moreover, Banca Transilvania's experts have found that the main risks to Romania's economic growth are related to the global and European macro-financial climate, the economic policy mix and the public tensions in the country. In addition, inflationary pressures are expected to stay high in the short term.
Amid such macro-economic uncertainties, AmCham Romania has announced the launch of an initiative targeted at helping individuals improve their financial inclusion, which should bring more prosperity and improved life quality for the population.
Ciprian Lăduncă, member of the AmCham Romania Board of Directors and Co-Chair of the AmCham Capital Markets and Financial Services Committee, said: "While Romania has made significant progress in recent years as concerns the financial services, our country continues to rank the lowest in the EU in terms of level of financial education and access to some categories of financial goods and services, a situation even more severed by the major gap between the rural and urban areas from this perspective. We trust that this particular AmCham initiative will contribute to an increased commitment of each stakeholder - private and public alike - to reaching the shared objective of prosperity for Romanians, of transferring the economic growth into a better quality of life."

This is also available in our print edition of Business Arena.
COMENTARII:
Fii tu primul care comenteaza