Time to look back on 2018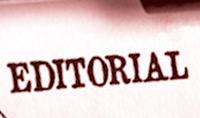 Now that the year is slowly coming to an end, it's once again time to reflect on the highs and lows of 2018. Looking at the general picture, a recent Fitch Solutions report notes that consumption remains strong, with an average expected growth of 6.2% for the year. However, the rising inflation and central bank policy rate as well as the uncertainties about the viability of the government's expansionary fiscal policy are hitting consumer confidence, with direct effects on retail sales and consumption. Even so, the economy is expected continue its growth, albeit at a slower pace, and gain 4.2% and 3.9% in 2018 and 2019, respectively.
"While we do not project a major deterioration in the near term, owing to a low starting level of public debt and relatively low borrowing costs, the current trajectory poses mounting challenges for the longer term and alongside a rapidly deteriorating external position, will restrict future flexibility in responding to unexpected shocks. Over our medium-term forecast (2018-2022), we expect growth to slow to an average of 3.5% per year, with each year's growth lower than the last," the Fitch Solutions report points out.

But even though the economy continues to grow, the World Bank Group's new Human Capital Index ranks Romania 67th, behind EU neighbors and even behind countries such as Ukraine (50), Albania (56), and Georgia (61), which have a lower per capita income.

"Romania's score - at 0.6 - means that children born in Romania today will be 60 percent as productive when they grow up as they could be if they enjoyed complete education and full health. Worryingly, between 2012 and 2017, the HCI value for Romania decreased from 0.63 to 0.60," a World Bank release has revealed. The World Bank also notes that "Romania's ranking reflects the need for urgent improvements in health and education outcomes."

Meanwhile, Business Arena stays true to its tradition and continues to salute and recognize the efforts and achievements of successful companies, banks, entrepreneurs and investors. Dubbed the engine that drives the economy, banks and the financial sector were the first to come into focus, as Business Arena held its annual Financial Leaders' Hall of Fame awards gala, in the presence of more than 100 banking and financial leaders, professionals and diplomats.



Operating in a highly competitive environment, banks and financial institutions have made outstanding progress in introducing new and innovative products and cutting-edge technologies in order to adapt their business model to the requirements of the new millennium.



But there is a lot more room for growth and development in this market, and skimming through the news headlines of 2018 one can easily identify some of the areas that need attention. For example, quoting Eurostat data, media reports have revealed that Bulgaria and Romania are the bottom two countries in the European Union in terms of utilization of internet banking services, with five and seven percent of the population, respectively. Overall, Romania still has a comparatively low banking service penetration rate. However, there are positive developments too. Romania has made tremendous progress in the area of contactless payments, with around 70% of card payments using the technology.

Find more details about the awards gala and about our upcoming events and in this edition of Business Arena.




COMENTARII:
Fii tu primul care comenteaza