World Class
În 2017, Bucureștiul se află pe locul trei în topul celor mai aglomerate orașe la orele de vârf, fiind depășit doar de Bangkok și Mexic.
Rețeaua de fitness și wellness World Class România își continuă strategia de expansiune și va deschide un nou club în zona de sud-est a Capitalei, în București Mall. Acest club va fi cel de-al 23-lea centru din București și al 31-lea din țară. Cu o investiție de un milion de euro, lansarea World Class în București Mall este programată pentru primul trimestru al anului 2018.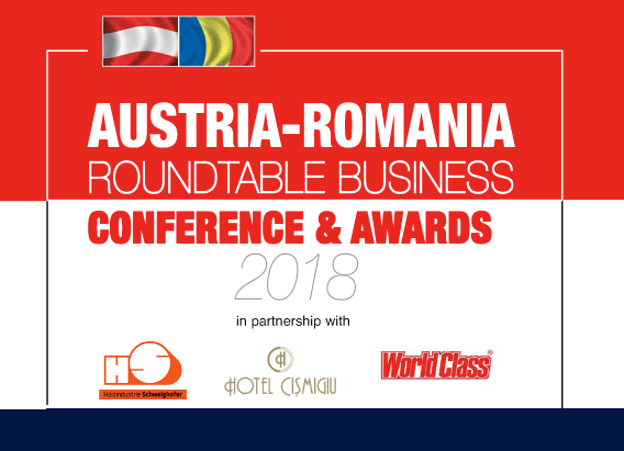 Frequent changes in legislation and taxation, stuffy bureaucracy continue to represent major hurdles for investors in Romania. However, Austrian investors have positive expectations and continue to remain strongly committed to their development plans in this country.
In this context, Business Arena is proud to announce its annual event dedicated to Austrian investors. Business leaders, bankers and entrepreneurs will all get together to discuss and share their views on the latest economic trends and challenges at Business Arena's 2018 Austria - Romania Roundtable Business Conference and Awards.