ICR

Lector Universitar Dr. Liliana Țuroiu, om de cultură, atât prin formație, cât și prin cariera de 20 de ani în domeniul artelor vizuale, nominalizată pentru funcția de conducere a Institutului Cultural Român (ICR), a primit un număr mare de voturi cu ocazia audierilor din Comisiile reunite pentru Cultură și Media și de Politică Externă din Senat.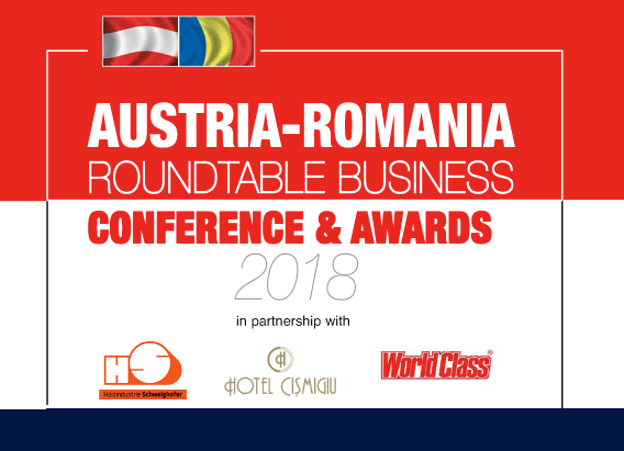 Frequent changes in legislation and taxation, stuffy bureaucracy continue to represent major hurdles for investors in Romania. However, Austrian investors have positive expectations and continue to remain strongly committed to their development plans in this country.
In this context, Business Arena is proud to announce its annual event dedicated to Austrian investors. Business leaders, bankers and entrepreneurs will all get together to discuss and share their views on the latest economic trends and challenges at Business Arena's 2018 Austria - Romania Roundtable Business Conference and Awards.