Future hopes and threats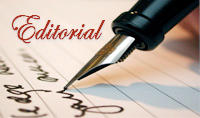 While the European Union leaders are heading for Sibiu for their informal meeting to discuss the future of Europe, it is the future of Romania that looks somewhat worrying to the local business community.
In its latest edition, the Foreign Investors Council's (FIC) Business Sentiment Index has revealed that companies are still worried about "the quality of regulations and lack of predictability", while some of FIC's members are "more skeptical about the further growth in their business."
The FIC's report noted: "We are still seeing a consistent number of respondents who are expecting their business to grow and who will continue to invest but there are signs that this trend is likely to inverse." It added: "By looking at these results we believe we need to sound an early warning that clouds may be gathering on the horizon and the complete lack of predictability we have seen in past years is starting to take its toll."
Emphasizing that 85 percent of respondents believe "the business environment in Romania has worsened", the report added: "Following the OUG 79 at end of last year, the OUG 114/2018 has been a heavy hit to important sectors of the Romanian economy and lead to a big plunge in the stock market both because of its provisions but also because of the absolute lack of dialogue and transparency that characterized it. Businesses now operate in an environment where they expect at any moment an emergency ordinance that can impact their operations and profitability."
At the same time, the general mood in the economy is changing, and, according to the April 2019 IMF World Economic Outlook, for economies with robust growth rates in recent years, such as Poland and Romania, "growth is expected to moderate
to about three percent over the medium term, reflecting the fading of stimulus from EU investment funds and accommodative policies."
Meanwhile, Sibiu is working on the final preparations for the informal European Council, bringing together EU heads of state or government, at a time when Romania's ruling coalition seems to rely more and more on a nationalist, populist and Eurosceptic discourse. Analysts note that the upcoming European Parliament elections are the first test on whether voters resonate with that message. But before that the May 9 summit will be hosted by President Klaus Iohannis, while the President of the European Council, Donald Tusk, will chair the meeting. European Commission President Juncker and European Parliament President Tajani will also be present.
The EU leaders are expected to discuss the EU's next strategic agenda for the period 2019-2024 and exchange views on the challenges and priorities for the EU in the coming years.
As usual, Business Arena will continue to keep an eye on all the issues affecting the business community, reflecting its views, hopes and challenges. For more on the most recent developments in business and economy, see this new edition of Business Arena, with the latest interviews and expert opinions.
COMENTARII:
Fii tu primul care comenteaza