BUSINESS COMMUNITY SOUNDS WARNING SIGNAL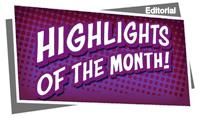 While tax and legislative unpredictability have dented the hopes of many business leaders, a recent EY report reveals that managers and entrepreneurs in Romania quote fiscal uncertainty, political instability and bureaucracy as the main obstacles to business growth. At the same time, the report shows that only 18 percent of respondents are optimistic about the prospects of Romania's economy, down from 31 per cent in the previous year's report.
The results are hardly surprising when considering some of the more recent developments, which have determined AmCham Romania to take a stand, criticizing "the accelerated decrease in the quality of public policy, law-making and governance in Romania." It said: "We are confronted with concomitant changes through emergency ordinances, of legislation governing multiple strategic sectors for the economy, in a fast-forward mode that does not allow for observing all the necessary steps for ensuring the predictability, transparency and assessment of the economic and social impact of the adopted measures." It added: "The flow of emergency
ordi­n­a­n­ces which lack the emergency and which deviate from the European rules for better regulation, from the standards practice in place regarding the impact of new regulation on SMEs and the Regulatory Impact Assessment norms, is oftentimes aggressive, deepens the lack of predictability in the economy, declines the confidence in the regulation process, casts doubt
on the real motivation behind these measures adopted despite repeated negative signals from stakeholders in the market, and distances Romania from its commitments within the EU."
In conclusion, AmCham calls for
"a return to a transparent and con­structive regulatory process that pursues long-term development goals rather than partisan, short-term interests.
Coming back to EY's report, it also shows that 98 percent of respondents call for a country strategy focusing on sustainable growth and on closing the structural gap with the West. They also believe that Romania should continue fighting against corruption and intensify its efforts to improve the fiscal frame­work, so it can attract major private investments. Improving EU fund absor­p­tion is also a priority, the EY report has revealed, emphasizing that legis­lative and economic tensions make Romania a less attractive investment destination. As for their priorities, respondents place cutting costs (27 percent) and increasing productivity are top of the list. EY's report was made in partnership with Business Mark and it is based on a survey of 301 leaders of organizations in various sectors of the Romanian economy.
In this context, Business Arena will continue to keep an eye on all the issues affecting the business commu­nity, reflecting its views, hopes and challenges.
COMENTARII:
Fii tu primul care comenteaza