Luxoft
Luxoft, furnizor de servicii de dezvoltare software şi soluţii IT inovatoare către clienţi globali, prezintă cele mai recente servicii de Digital Cockpit, Autonomous Driving și Connected Mobility la CES 2018 din Las Vegas, la Luxoft Suite (Etajul 30, Camera 103) din hotelul Venetian, în perioada 9-12 ianuarie 2018.
Transformarea industriilor și a modelelor de afaceri pe fondul accelerării inovației și consolidării tehnologiilor disruptive plasează industria de IT într-o nouă etapă de evoluție.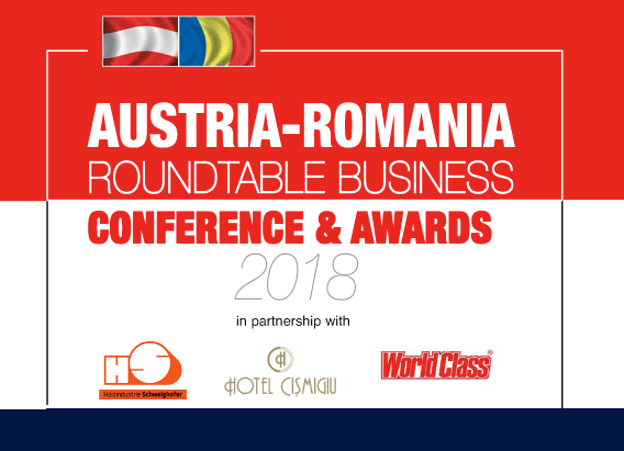 Frequent changes in legislation and taxation, stuffy bureaucracy continue to represent major hurdles for investors in Romania. However, Austrian investors have positive expectations and continue to remain strongly committed to their development plans in this country.
In this context, Business Arena is proud to announce its annual event dedicated to Austrian investors. Business leaders, bankers and entrepreneurs will all get together to discuss and share their views on the latest economic trends and challenges at Business Arena's 2018 Austria - Romania Roundtable Business Conference and Awards.