BCR, Erste Group

Elke Meier va prelua poziția de Vicepreședinte Executiv Financiar (Chief Financial Officer-CFO) în cadrul Comitetului Executiv al Băncii Comerciale Române începând cu 1 ianuarie 2018. Adriana Jankovicova, actualul membru al boardului responsabil cu linia funcțională Financiar, a decis să dea curs altor oportunități de carieră în afara Erste Group, din momentul încheierii mandatului curent, la 31 decembrie 2017.
Banca Comercială Română (BCR) a lansat un nou serviciu care permite efectuarea transferurilor rapide în euro între băncile membre ale grupului Erste, cu comisioane de transfer reduse faţă de valorile standard actuale.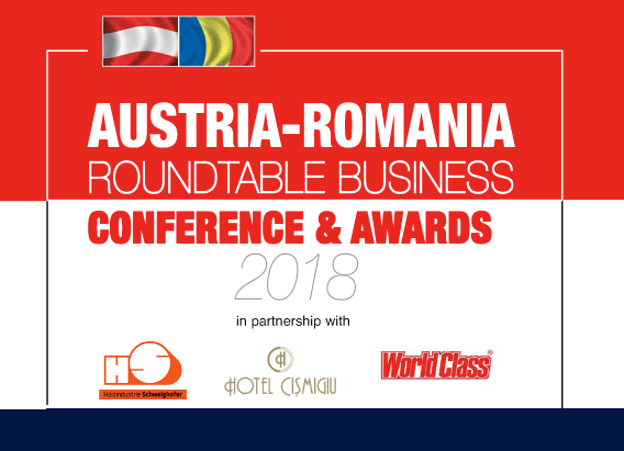 Frequent changes in legislation and taxation, stuffy bureaucracy continue to represent major hurdles for investors in Romania. However, Austrian investors have positive expectations and continue to remain strongly committed to their development plans in this country.
In this context, Business Arena is proud to announce its annual event dedicated to Austrian investors. Business leaders, bankers and entrepreneurs will all get together to discuss and share their views on the latest economic trends and challenges at Business Arena's 2018 Austria - Romania Roundtable Business Conference and Awards.