Porsche Central and Eastern Europe sets new regional record for deliveries
Porsche Central and Eastern Europe s.r.o., a regional office and subsidiary of the sports car manufacturer Porsche AG, has reported a delivery record for the sixth consecutive year.
A total of 6,185 vehicles were delivered to customers in the region in 2017, marking an 11% growth compared to the previous year.

With the market introduction of the new Panamera sedan and Sport Turismo models, total deliveries of the Panamera model line grew by a substantial 230% compared to the previous year. Porsche's two-door sports car models continue to fascinate customers in Central and Eastern Europe: the mid-engine 718 Boxster/Cayman model made a significant 18% increase in deliveries, and the iconic 911 model line continued with stable growth of 3% more deliveries than in the previous year.

The Macan model line marked its best sales year yet, continuing as the best-selling model line in the region in terms of total deliveries for the second year in a row, with 3% growth in deliveries compared to the previous year. Close behind in total deliveries was the Cayenne model line, although the phase-out of the former model generation caused a decrease from the year before.

"Porsche's success in 2017 in Central and Eastern Europe can be attributed to a strong product portfolio, which was enhanced with our new Panamera models," said Marcus Eckermann, Managing Director of Porsche Central and Eastern Europe s.r.o. "With the dedication of our importer and dealer network and an attractive current product range of sports cars including the legendary 911 and the recently launched Cayenne generation, 2018 promises further stable growth in the region."

Poland continues to be the largest single market for Porsche in the Central and Eastern European region with 1,535 deliveries in 2017, a 21% growth compared to the previous year. Further key markets in the region are Turkey with 676 deliveries; Ukraine with 393 deliveries; and the Czech Republic with 372 deliveries reported.

COMENTARII:
Fii tu primul care comenteaza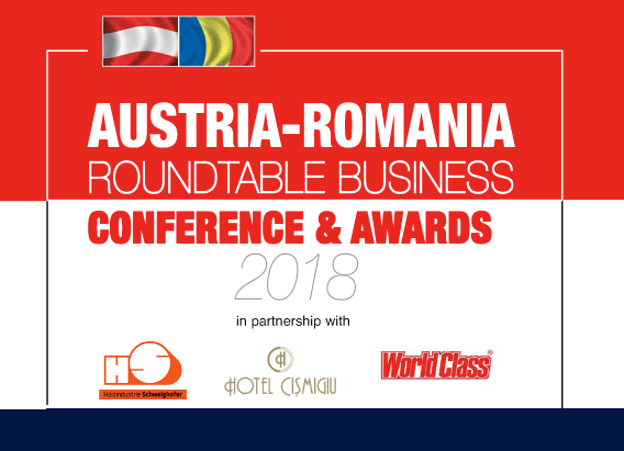 Frequent changes in legislation and taxation, stuffy bureaucracy continue to represent major hurdles for investors in Romania. However, Austrian investors have positive expectations and continue to remain strongly committed to their development plans in this country.
In this context, Business Arena is proud to announce its annual event dedicated to Austrian investors. Business leaders, bankers and entrepreneurs will all get together to discuss and share their views on the latest economic trends and challenges at Business Arena's 2018 Austria - Romania Roundtable Business Conference and Awards.