Mercedes-Benz Introduces CLA Coupé as the Intelligent Luxury Car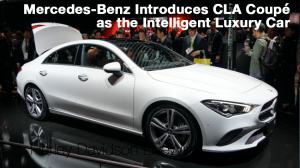 Mercedes-Benz introduced the CLA Coupé at CES 2019, hoping to make it the premier Intelligent Luxury Car on the market. Introduced this week at CES 2019, the Mercedes-Benz CLA Coupé impressed conference goers with its classic luxury appeal, gesture control, and intelligent cockpit system, the MBUX.
Described as "the most emotional vehicle in its class," Mercedes-Benz didn't scrimp on its technical prowess. The MBUX Interior Assist is a system that does everything from recognizing gestures to registering and understanding indirect voice commands, all to provide an intuitive and effortless interface for the driver and passengers.

"Now we go to the next level with an intelligent interior assistance system for the compact class," says Ola Källenius, Member of the Board of Management of Daimler AG who is responsible for Group Research and Mercedez-Benz Cars Development.

"The new edition of the CLA has been developed further in an intelligent way and is even more emotional and sportier than its predecessor. Coupled with new operating systems, it sets new benchmarks for the entire class."
Intelligent Drive: New Functionality for Complete Driving Assistance
The CLA Coupé also has an integrated navigation system called Intelligent Drive that includes new functionality over earlier iterations, borrowed from the S-Class. The new functionality expands the driving assistance package to one of the best in the compact class.
Also, in a series first, the CLA can drive semi-autonomously in several situations. It does this through a series of cameras and radars to monitor traffic conditions around the car, up to 500 meters ahead.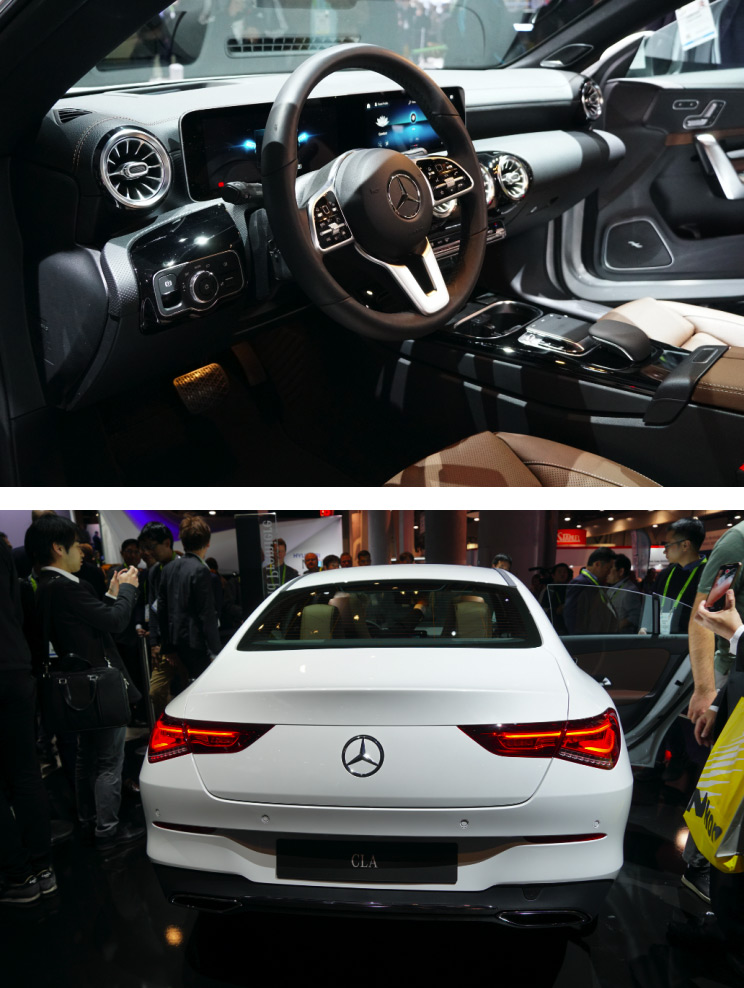 This system is further assisted by running map and navigation data through its driver assistance functions to do things like look up map data, see a bend in the road ahead on the route, and adjust speed accordingly.
The system is buttressed by improved Active Brake Assist and Active Lane Change Assist, both standard options for the CLA Coupé.
Refined Design Achieves a Powerful, Classic Luxury Appeal
Building off earlier CLA models, the CLA Coupé underwent a lengthy period of optimization through simulations before the car ever saw a wind tunnel. Thanks to increases in computational power and several years of experience building advanced automotive simulations, the design features better performance over earlier models.

Moreover, the CLA Coupé features a wide track and lower center of gravity, giving the CLA Coupé sportier characteristics than any other compact model in the new generation of Mercedes-Benz Vehicles.

COMENTARII:
Fii tu primul care comenteaza