iPhone 8 launch: Gearing up for Apple's big event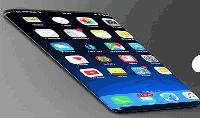 January 2007 - the venue was MacWorld in San Francisco, when Steve Jobs took the stage to introduce what has now become Apple's most important product globally. The first iPhone was truly revolutionary at the time. It was an 'internet communications device' with desktop-class email, web, search, maps plus a widescreen iPod with capacitive multitouch display. Now in its 10th year, Apple has sold well over a billion iPhones. No one would have guessed at the time just how important it would be.
It changed how we buy phones (people standing in line for hours? really?) and it inspired the creation of Android (the most popular smartphone platform in the world and what the next billion people will use to go online for the first time). But most importantly, the iPhone is what made Apple the most valuable company in the world - a product directly responsible for its meteoric rise in these past 10 years.
Now, September is when Apple's showcases the latest iPhones to the world and this event is even more special it is being held at the Steve Jobs Theatre - in the new Apple campus. In typical Apple fashion, they've been quite secretive about the new campus and theatre. But they haven't been able to stop camera drones from flying over the structure - you'll see several videos on YouTube. Most of the videos show some amount of construction work on. The interesting bit is that the construction for the theatre itself is scheduled to finish at 8am on September 12 - just two hours prior to the event .
From the videos, you can see that the foyer for the theatre is the only thing above ground: it's a large circular structure made of glass, topped with the world's largest carbon fiber roof. There are no support beams or pillars to be seen. The rest of the 1,000 seat theatre is underground, along with the exhibit area and multiple meeting rooms. Dividing the cost of construction of the theatre by the number of seats, some estimates peg it at US$ 14,000 per seat!
At the event, we expect to see three new iPhones. Normally, Apple announces two variants every year since the iPhone 6 and 6 Plus. They were followed by iPhone 6s/6s Plus and iPhone 7/7 Plus. This year, there are two theories: first is that there will be the usual upgrade to the existing line up, namely the 7s and 7s Plus. According to the rumours, they should look quite similar to the 7 and 7 Plus, even keeping roughly the same dimensions and screen sizes. The main upgrades should be the processor (Apple's new A11 chip), slightly larger batteries, improved cameras, glass backs instead of metal and built in wireless charging. Second theory is that there may be more upgrades in these phones and Apple may call them iPhone 8 and 8 Plus.
COMENTARII:
Fii tu primul care comenteaza