Government maintains ambitious targets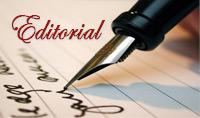 On a bout of optimism over the prospects of the local economy, Romania maintains its January forecast for a 2017 real economic growth of 5.2 percent, despite more conservative estimations by analysts and international financial institutions. Thus, the National Prognosis Agency (CNP) estimates the country's 2017 GDP at 815.2 billion lei (over 180 billion euro), compared to last year's 761.5 billion lei. The agency points out that the growth is going to be supported by a 6.8 percent increase in household consumption.
In turn, industry is expected to grow by six percent in 2017, agriculture by 1.9 percent, services by 5.3 percent, and construction by five percent. In addition, goods and service exports are expected to grow by 5.6 percent, while import growth is estimated at 8.5 percent, with the country's trade balance being forecast to post an 11.55-billion-euro deficit.
In the meantime, there has been some good news from the International Monetary Fund (IMF), which has improved its 2017 growth estimates for Romania. In its latest "World Economic Outlook", the IMF puts Romania's 2017 economic growth at 4.2 percent, from its previous 3.8 percent estimation. The IMF has also marginally improved its forecast on Romania's economic expansion in 2018, to 3.4 percent, from 3.3 percent previously. According to the IMF's report, Romania is expected to see the second highest growth in Europe, behind Iceland's 5.7 percent.
On a different front, rating agency Standard & Poor's (S&P) has affirmed its 'BBB-/A-3' long- and short-term foreign and local currency sovereign credit ratings on Romania. The outlook is stable. In its statement, S&P points out that its ratings are supported by "Romania's moderate external and government debt, amid reasonably firm growth prospects", while emphasizing that "the ratings are constrained by low income and wealth levels (we estimate Romania's GDP per capita at 9,300 USD in 2017, the second lowest in the EU), alongside a widening budget deficit and Romania's weak institutional and governance effectiveness, although we note ongoing efforts to reduce corruption in recent years."
On Romania's prospects, S&P's report reveals that: "the stable outlook reflects our expectation that Romania's twin deficits will widen as a result of the government's loose fiscal stance, while the general government and external debt will remain at modest levels supported by strong economic growth."
However, Moody's takes a different view, and it has changed the outlook on the Baa3 issuer rating of Romania to stable from positive. According to the rating agency, the key drivers for changing the rating outlook to stable from positive are: "the expansionary fiscal policy of Romania that has resulted in a material widening of its fiscal deficit, and which is expected to lead to an upward trajectory in the government debt-to-GDP ratio", and "the pro-cyclicality of macroeconomic policy, which has led to rapid wage growth, a deterioration in price competitiveness and a widening of the current account deficit."
Moody's statement added: "The first driver for moving the rating outlook to stable from positive is based upon the deterioration in the public finance and debt outlook for the Government of Romania. We forecast that its debt-to-GDP ratio will rise over the medium term, after having fallen slightly over the past two years. This is as a result of already implemented and forthcoming fiscal relaxation measures under the "Fiscal Code", that affect government revenue and expenditure."
Business Arena will continue to keep an eye on all the issues affecting the business community, reflecting its views, hopes and challenges. For more on the most recent developments in business and economy, see this new edition of Business Arena, with the latest interviews and expert opinions.
The editorial is also available in our print edition.
COMENTARII:
Fii tu primul care comenteaza