EDITORIAL - Things that count

Preparations for this year's local and parliamentary elections heat up the political landscape. Meanwhile, the public agenda is dominated by a seemingly endless string of corruption scandals involving public officials. But amid the cacophony, the business sector has provided a refreshing change of tone, with new investments, expansion plans and production facilities, creating new opportunities, jobs and generating more potential export revenues.
And despite the prevailing belief that "good news is no news", we choose to look on the bright side.
On this note, we could mention the launch of Daimler's production of 9G-TRONIC nine-speed automatic transmissions at its Romanian subsidiary Star Assembly. The company said it was investing more than 300 million Euro in the expansion of its production capacity in Sebes, creating around 1.000 new jobs. Also, US-based Federal-Mogul Motorparts has announced the opening of a new automotive wiper component plant in Ploiesti, following an investment of around 50 million Euro. The plant is expected to employ some 300 people, bringing total employment at the Ploiesti site up to around 600.
In turn, software outsourcing company SoftVision has announced plans to hire 500 people this year in order to cope with an increasing number of national and international projects. Elsewhere, Polish Enterprise Fund VII, the private equity fund managed by Enterprise Investors, has signed an agreement to acquire toys and games retailer Noriel Group. The value of the transaction has not been disclosed, but as part of the deal Enterprise Investors will invest two million Euro in Noriel's further development.
To read the full version, see the print edition of Business Arena.
COMENTARII:
Fii tu primul care comenteaza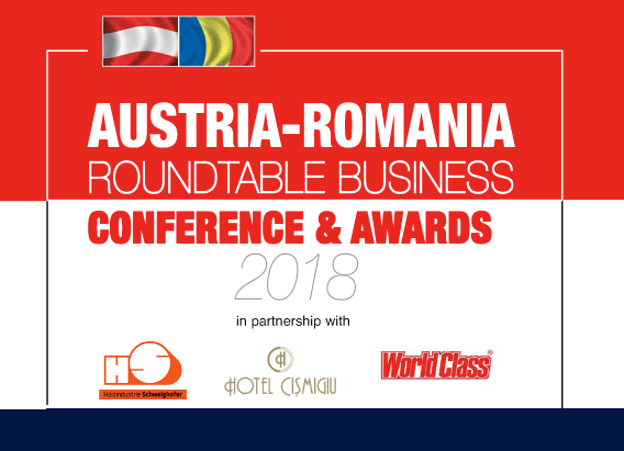 Frequent changes in legislation and taxation, stuffy bureaucracy continue to represent major hurdles for investors in Romania. However, Austrian investors have positive expectations and continue to remain strongly committed to their development plans in this country.
In this context, Business Arena is proud to announce its annual event dedicated to Austrian investors. Business leaders, bankers and entrepreneurs will all get together to discuss and share their views on the latest economic trends and challenges at Business Arena's 2018 Austria - Romania Roundtable Business Conference and Awards.