EDITORIAL - Financial sector hopes for better times ahead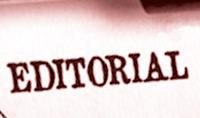 It's a range of emotions all too familiar to banking and finance professionals and business leaders at the end of a year dominated by legislative volatility and game-changing political decisions. However, strong planning and innovative strategies have allowed many to beat the odds and find success. The winners of the recent 2016 Business Leaders' Hall of Fame Awards Gala are living proof of that.
Frustration, surprise and disappointment.
But while everyone agrees that the legislative changes affecting banking and finance companies in 2016 are the result of pure electoral calcula­tions, no one seems to understand why politicians fail to realize that a happy business community makes a thriving country.
Meanwhile, a study by the European Institute of Romania pours cold water on any hopes of an early Eurozone entry for Romania. The report points out that the main pre-conditions for Eurozone entry include "the achievement of a critical mass of real convergence before accession and the fulfilment of a range of structural conditions" as well as "the reform of the mechanisms and policy arrangements" in the Eurozone. "The large development gap between Romania and the Eurozone is, arguably, the key impediment in adopting the common currency," the report emphasizes, adding that the key element for real convergence is competitiveness. The report goes on to state that if Romania maintained the average growth rate of 2000-2015, it would catch up with the Eurozone average in 27 years, while reaching 75 per cent of the Eurozone average in 13 years. "We think that Romania should target a GDP/capita in PPS of at least 75 per cent of the EZ average at the date of accession," the report notes. "If Romania joins the Eurozone with a large development gap there is a risk of higher inflation than in EZ, which could lead to lower real interest rates than in the rest of EZ and depreciation of the exchange rate in real terms, as it was the case in Spain and Portugal. It is not clear whether macroprudential measures would be sufficient to counteract unfavorable capital moves," it adds.
For now, Business Arena will continue to keep an eye on all the issues affecting the business community, reflecting its views, hopes and challenges. For more on the most recent developments in business and economy, see this new edition of Business Arena, with the latest interviews and expert opinions.
COMENTARII:
Fii tu primul care comenteaza