Cosmopolis Plaza opens doors to visitors

Cosmopolis Residential inhabitants will enjoy a new range of stores just meters away from their homes, as Cosmopolis Plaza, the first strip mall built within an apartment complex, has opened its doors to customers, and is already receiving hundreds of visitors daily.
Cosmopolis Plaza occupies over 10,000 square meters and 2.2 million euro has been invested in developing this project. Officials say that all the money went into construction and equipment, as well as all the facilities needed for such a space. It was a development process which took a year to complete.
The strip mall was designed as a facility for Cosmopolis residents, as a shopping and leisure venue. The commercial center is home to over 40 outlets, among which there are two restaurants, three cafes, a pharmacy, a beauty parlor, a candy store, a bakery, a butchery, an interior design store, as well as a bio products store. Ocean Fish, Kaffein cafe, TYN by Zaitoone restaurant, Inmedio and the VET Life pet shop are among the brands present in the shopping center. The total leasable area the strip mall offers stands at 4,100 square meters, while the occupancy rate for commercial space reached 95 percent last month, and new stores are ready to be opened, officials emphasized.
"The strip mall is visited daily by around 1,000-1,200 people, if we look at the number of receipts released by the stores located in the commercial center. There are 2,500 households in the residential complex, which means every day our strip mall is visited by almost half of the residents," said Ahmet Buyukhanli, CEO, Opus Land Residential Development.
Along with the strip mall, Cosmopolis residents enjoy other facilities, including a kindergarten, a primary school, a park, a private beach by the lake side, as well as seven outdoor pools, basketball, football and tennis courts.
According to the developers, Cosmopolis Residential sold 258 units in the first five months of this year, meaning some 22,000 square meters of space. Opus Land Residential Development continues its investments in the apartment complex, its next project being a fitness center.
"We have over 5,000 residents now and the majority are young families with small children. We exceeded our unit sales by over 10 percent, which is more than we had anticipated. This year we will build an extra 40,000 square meters of residential space. We are also planning to invest in a modern fitness center with a total area of 2,200 square meters," Ahmet Buyukhanli explained. According to the CEO, customers prefer purchasing studios or two-room apartments, with areas which range between 54 and 86 square meters, followed by villas and three-room apartments. Prices for these homes start from 46,240 euro.
Cosmopolis Residential comprises more than 2,300 apartments and villas, and 280 million euro was invested in developing this project. Future plans include building at least 7,000 new homes, as well as developing the infrastructure in the area.
COMENTARII:
Fii tu primul care comenteaza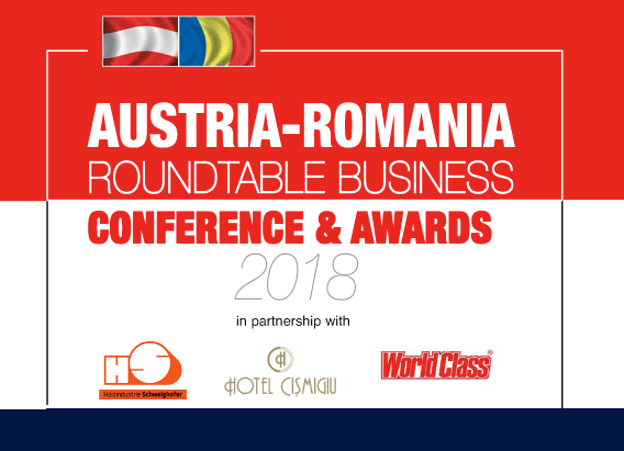 Frequent changes in legislation and taxation, stuffy bureaucracy continue to represent major hurdles for investors in Romania. However, Austrian investors have positive expectations and continue to remain strongly committed to their development plans in this country.
In this context, Business Arena is proud to announce its annual event dedicated to Austrian investors. Business leaders, bankers and entrepreneurs will all get together to discuss and share their views on the latest economic trends and challenges at Business Arena's 2018 Austria - Romania Roundtable Business Conference and Awards.