BYD Electric Busses - the future is here with SIXT Group Romania
New Kopel Car Import, a SIXT Group Romania company, one of the top companies from the automotive industry, is proud to announce that it became the importer of BYD Electric busses and vehicles in Romania.
BYD is the largest manufacturer and seller of electric cars and busses worldwide with over 100,000 electric vehicles sold annually. BYD has delivered over 40,000 electric busses worldwide having a significant European presence with both production facilities in Hungary and France, and many driving busses in Italy, England, the Netherland, Israel and many more.
BYD has over 220,000 employees, is pioneer in achieving zero emission energy ecosystem, and has over 20 years' experience in Battery R&D and manufacturing resulting in the world largest Iron-Phosphate battery output capacity.
BYD electric Busses are unique in high level of autonomy, AC charging capabilities which translate into very low infrastructure and charging cost, extended battery and systems warranty, effective regenerating/ braking performance, and quality modern busses.
BYD electric busses range from 8.7 meter, 10.8 meter, 12 meter, 13 meter coach, and 18 meter articulated busses.
SIXT Group Romania is a mature and experienced top player in the Romanian automotive industry and BYD chose SIXT New Kopel Group as partner in Romania for a long term collaboration with an aim to develop successful partnerships.
SIXT Group Romania will develop strong after sales concept with all the components (parts warehouse, services, task force, etc.) with daily availability.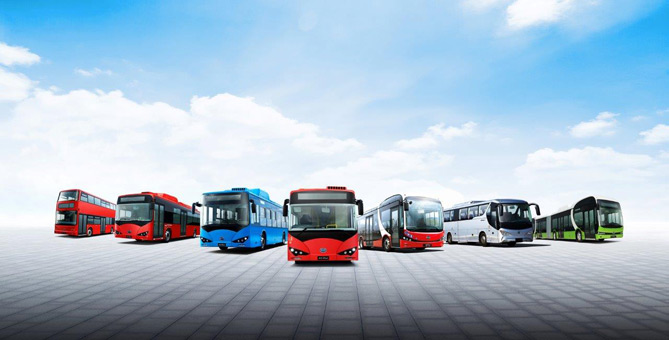 "
We are proud and honored to be nominated as the importer of BYD in Romania. For SIXT Group Romania, operating already 15 years in Romania, this partnership is a strategic one that enable us to be closer to the future and broaden our range of services. BYD is the world largest electric vehicle brand with substantial advantages. We will develop a long term partnership with BYD and build sales and aftersales activities to help the penetration, education, and understanding of the importance of the electric transportation solutions in Romania. Cleaning our environment and emission is another step forward towards a better world for our society and better future for our kids
" – Tal Lahav CEO SIXT Group Romania
"
This is the beginning of a long and fruitful collaboration. I am confident that with BYD global experience and capabilities, combined with our hands on achievements and knowledge from the Israeli market in which we recently implemented projects for dozens of busses, we will have tremendous success in Romania for the development of the local market
" – Doron Vadai CEO BYD Israel
COMENTARII:
Fii tu primul care comenteaza